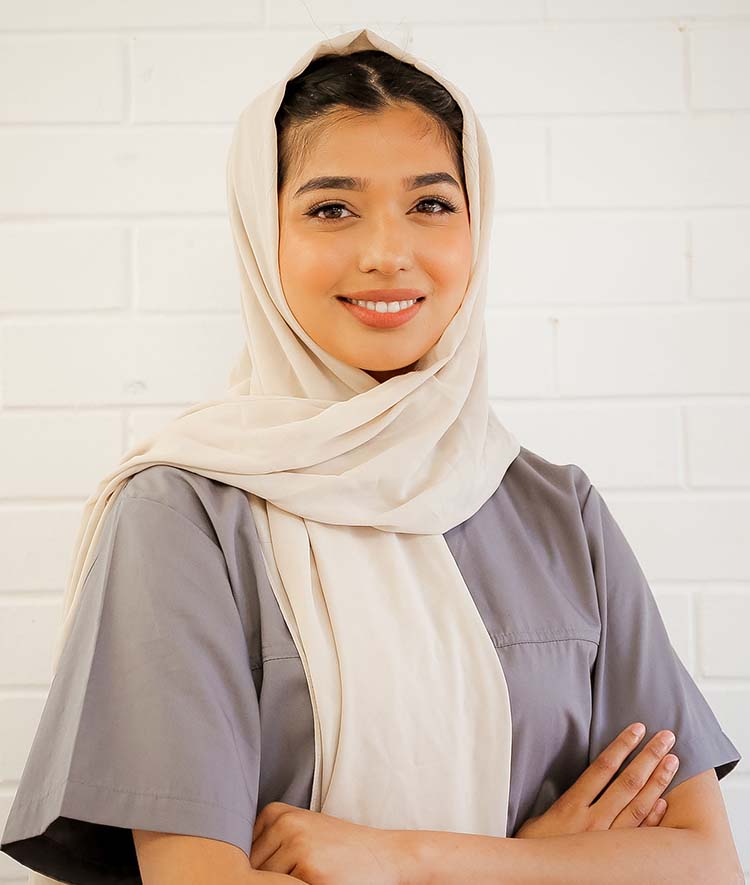 Dental Nurse
Salima Torofdar
Role within the Practice
Dental Nurse
If you could trade places with anyone for a day, who would you choose?
A sloth, they get to be lazy and sleep all day.
Do you have a hidden talent? What is it?
I do have a talent, I can put false eyelashes on in the dark…with my hands tied behind my back.
What led you to this career?
My brother wanted me to learn the value of money so here I am.
What do you enjoy doing when you are not working?
Sleeping, eating and laughing at Alisha.
Back to Team