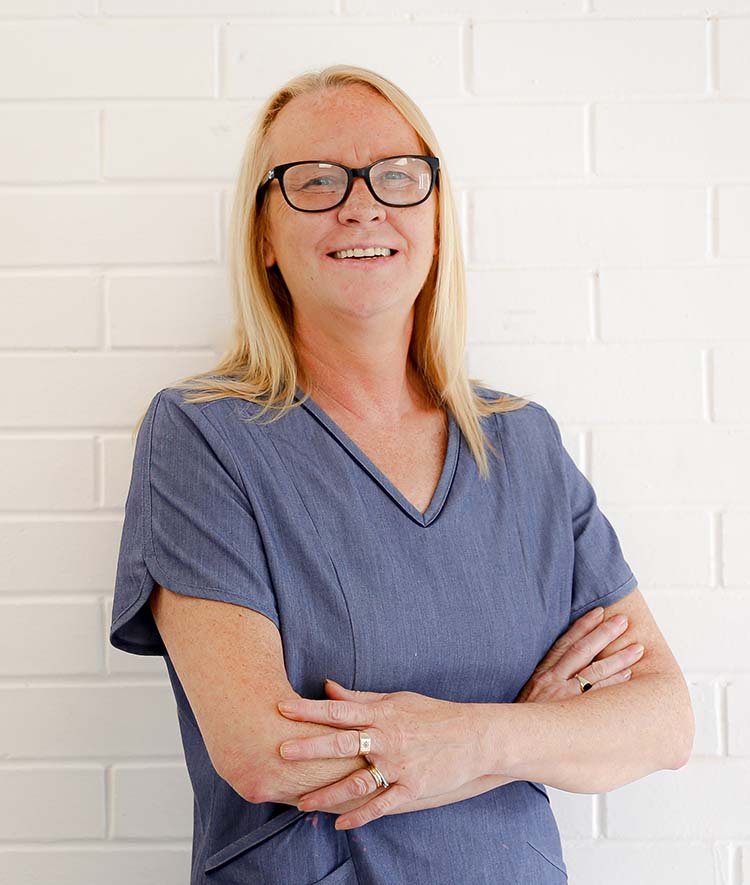 Receptionist
Julie Evans
Role within the Practice?
Receptionist – I meet, I greet, I console people when they come out in tears…
If you could trade places with anyone for a day, who would you choose?
I'd like to be the prime minister for the day.
Do you have a hidden talent? What is it?
Ice skating.
What led you to this career?
I relocated to Wales with my family, after spending several years looking after my dad. I am semi-retired and wanted to do something to occupy my award.
What do you enjoy doing when you are not working?
Weekends away with my family and spending time with my dog
Back to Team