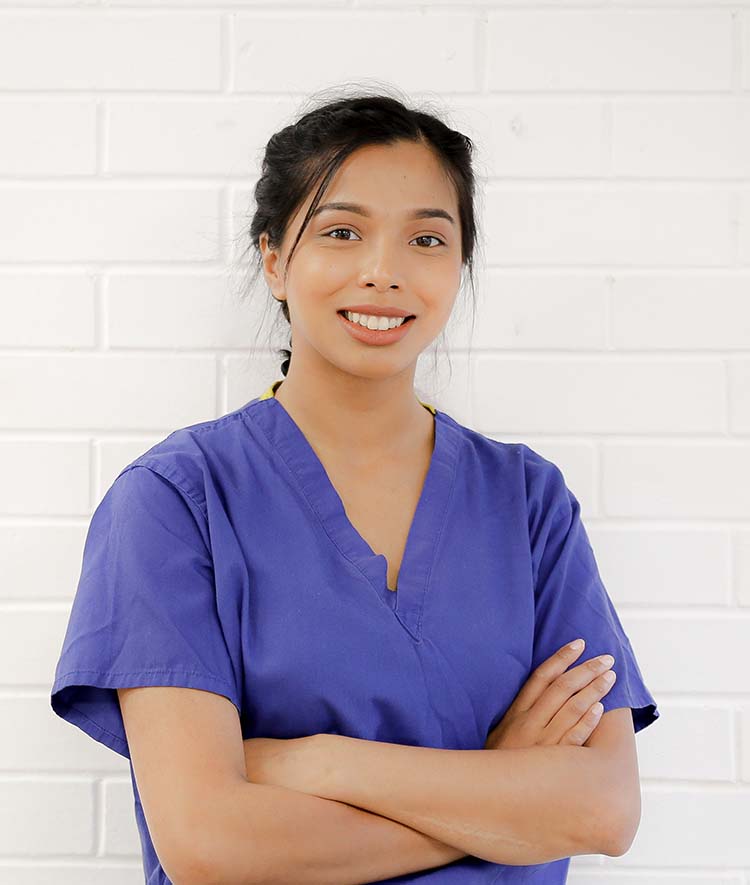 Associate Dentist
Dr Halima Torofdar
Role within the Practice?
I work as a dentist in the practice. I obtained my Bachelor of Dental Surgery from Cardiff University. I worked in hospital dentistry in Bath & Swindon for 2 years before returning to practice.
If you could trade places with anyone for a day, who would you choose?
I would trade places with Jamil (the boss), to see what it's like to run this place and boss me about.
Do you have a hidden talent? What is it?
It wouldn't be very hidden if I told you now would it.
What led you to this career?
I was encouraged to pursue a career in healthcare to give back to the community and help people when they most need it.
What do you enjoy doing when you are not working?
I love travelling, eating & hiking! I'm climbing Kilimanjaro next year hopefully!
Back to Team