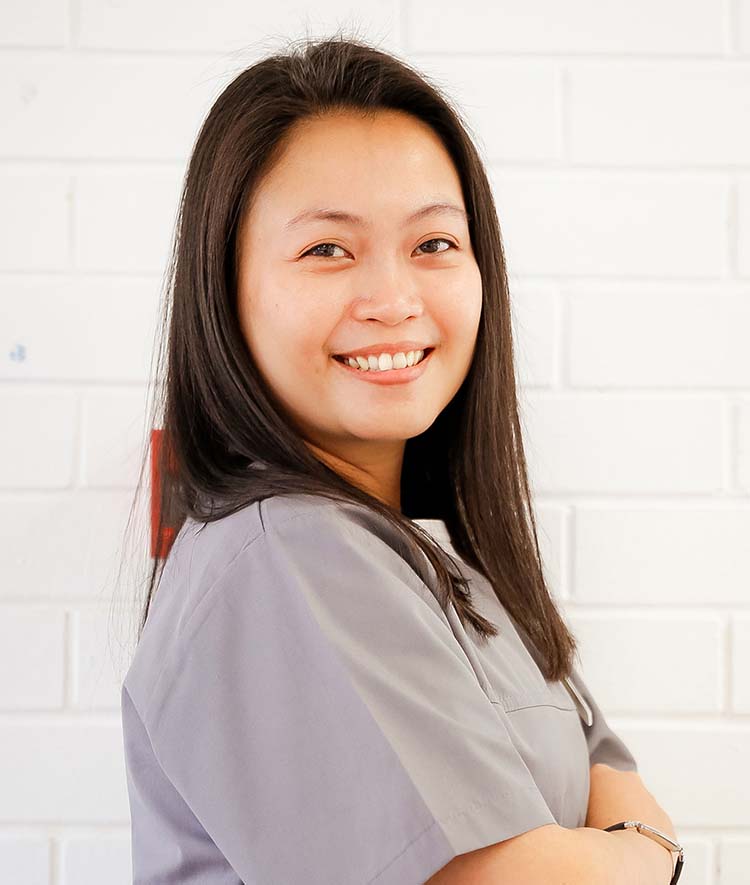 Dental Nurse
Marian Morgan
Born in Cebu City Philippines, got my Bachelor's Degree in Commerce majoring in Banking and Finance at the University of San Jose Recoletos Philippines and moved to the UK in 2014.
Role within the Practice?
Dental Nurse, Finished my NEBDN Diploma in Dental Nursing with Harriet Ellis in 2019. If you could trade places with anyone for a day, who would you choose? Bill Gates.
Do you have a hidden talent? What is it?
I'm very good at singing.
What led you to this career?
I had always wanted to be a nurse when I was still young. My husband encouraged me to go for the dental nursing course. So I grabbed the opportunity to be a dental nurse and lucky enough I passed my exams and qualified as the dental nurse I am today.
What do you enjoy doing when you are not working?
Listening to music or singing karaoke and watching Netflix.
Back to Team