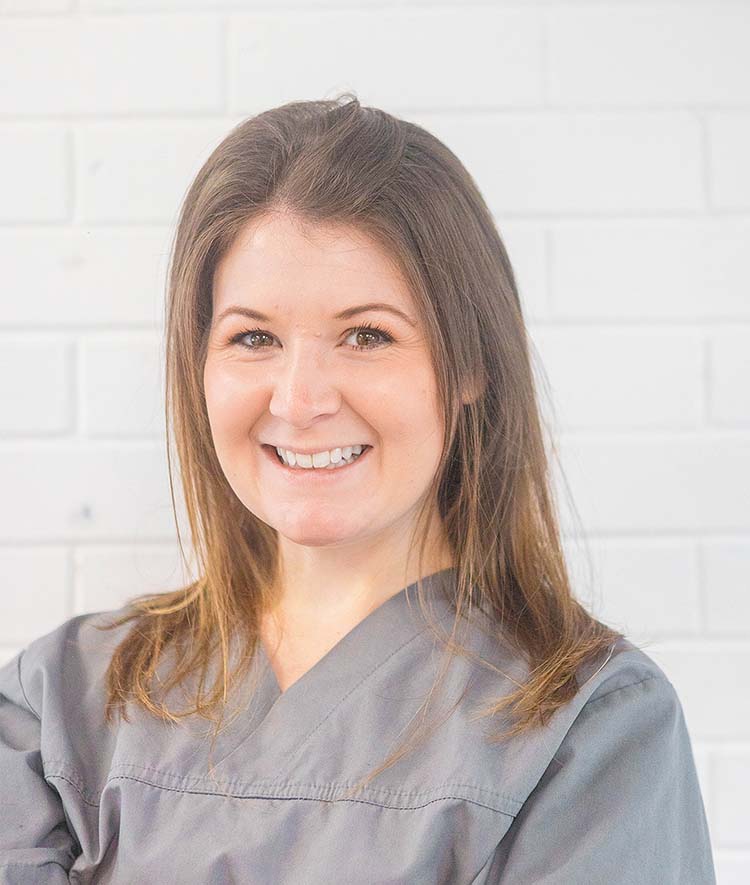 Dental Therapist
Kirsty Chappell
Role within the Practice?
Dental Therapist – Born in Aberdare; raised and educated through the medium of welsh in the Valleys. I gained my Dental Hygiene & Therapy Degree from Portsmouth's Dental Academy.
If you could trade places with anyone for a day, who would you choose?
Darryl Hannah, so I could finally fulfil my childhood wish of being a mermaid.
Do you have a hidden talent? What is it?
Being able to accurately guess what toothpaste someone is using just by how sensitive their teeth are (P.S. don't use whitening toothpaste and don't rinse after you brush)
What led you to this career?
During my teenage years underwent orthodontic treatment that sparked my interest in teeth and how to keep them healthy.
What do you enjoy doing when you are not working?
Anything active, I love the outdoors; I'm currently training for Ironman Wales.
Back to Team